Gaining the attention of media gate-keepers and persuading them that your story is one their audience needs to hear can often be quite a challenge.  Now, while so much public attention is focusing on the leadership qualities offered by various political candidates and business leaders, this is an excellent time to discuss how these characteristics can also help each of us gain the support of producers, reporters and other journalists.
As always, there is plenty of competition for media coverage, and the journalists you're likely to be pitching are often overwhelmed with the demands of cranking out their next story.  By exhibiting a number of important leadership qualities, however, you can separate yourself from the pack and be much more likely to succeed in your quest for coverage.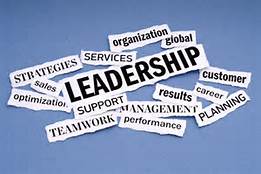 With that in mind, here are three characteristics I encourage you to emphasize in your press releases and other communication with those in the media.

1. Offer a compelling vision with widespread benefits. Abraham Lincoln, one of our nation's greatest presidents — and a leader who faced no shortage of challenges — understood the importance of having a compelling vision that could be shared with the people.  Lincoln's advice was to "determine that the thing can and shall be done, and then we shall find the way."
Often the leader offering a bold, compelling vision has stumbled upon a calling and seeks to enlist others to make it a reality.  Eight years ago, when Adam Braun was only 24 years old and taking the time to backpack his way around the world, he encountered a young boy begging on the streets of India.  Although he had little to offer, Braun asked the child if there was anything he could do to help, and the reply was a simple request for a pencil.  Believing that education offers the key to children throughout the world, Braun founded a non-profit project he called "Pencils of Promise," dedicated to providing educational tools to boys and girls in need.  Now, eight years later — by sharing his vision, and appealing to others to join him in this effort — the Pencils of Promise organization has built nearly 300 schools throughout the world, offering children living in poverty the possibility of a brighter future.
2. Provide a Way for Others to Take Action.  Author and political leader Vaclav Havel, who led the movement to transform communist Czechoslovakia into the democratic Czech Republic, was a master at motivating people to take acton.  Havel once said, "Vision is not enough; it nut be combined with venture.  It is not enough to stare up the steps; we must step up the stairs."  In recent years, my friend Jenny Long not only launched a project that enabled her to support others in less developed nations, but found a way to inspire others to join her in this mission.  The online retail business she created, now known as LatchCo — with its tag line "Feel Good Shopping" — offers quality, affordable products (with an emphasis on clothing and similar items) made by struggling artistisans and craftsmen around the world, all made in environmentally and socially conscious ways.  Still a growing business, LatchCo is already making a difference in the lives of others throughout the world.
3. Above All, Be of Service.  If I was to name a common theme shared by the most successful, productive (and happiest) people I know, it would be a dedication to serving others.  Most of these individuals are probably unfamiliar with Mahatma Gandhi's philosophy of service, but the wise leader of India's peaceful independence movement once said, "The best way to find yourself is to lose yourself in the service of others."  
I feel fortunate to know many individuals who embody this spirit — and I find myself constantly inspired by these generous individuals — but one friend who comes to mind is business innovation expert Ken Tencer, co-author of "The 90% Rule" and "Cause a Disturbance."  I've spent enough time with Ken to know that he is constantly searching for ways that businesses of all sizes can innovate and evolve, and he takes great pleasure in sharing his ideas with interested entrepreneurs — and absorbing new ideas from others.  The fact that he is continuously engaged in this creative process has not only resulted in impressive growth for his Toronto based consulting firm, Spyder Works, but Ken has also been invited to speak at numerous events throughout the world, as a wide circle of people have now recognized that he is passionately dedicated to serving others with his wisdom and creativity.

I encourage you to see how you can put these principles into practice in your own life.  The fact that you're interested in growth, leadership and service suggests that your work may already reflect these admirable qualities.  If you'd like to read more about qualities and actions that can help you connect with the widest possible audience and help enlist the help of the media to share your message, I invite you to subscribe to my weekly newsletter, in which I often focus on topics like this.
Subscribe to the Tom Martin Media newsletter
This focus is also a major part of the work that I do with my clients, of course — including those I serve through one-hour public relations coaching sessions.