It's an opportunity for Hollywood's top talent and filmmakers from around the world to express their creativity, deliver a compelling story and engage the attention of a wide audience.  I'm not talking about the films themselves, by the way, but instead about the marketing campaigns that precede the Oscars every year as the esteemed members of "the academy" have a chance to nominate and then vote for Best Picture, Best Actor, and numerous other awards that recognize superior work in their industry.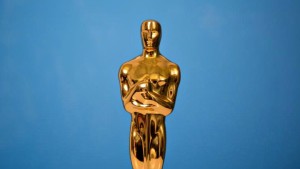 While I was working as the entertainment producer for the morning show at CBS News, I had a ringside seat as directors, producers and other studio VIPs "pulled out all the stops" in their bid for recognition from their peers and the box office boost that usually resulted from winning a coveted Oscar.
Now that I've moved into the PR field, I am firmly convinced that we can all learn a few things from those who are masters at coaxing nominations from the members of the Hollywood establishment and then gaining their vote.  For those of us outside the film industry – entrepreneurs, authors, speakers and experts — I believe we'd be wise to consider adapting some of these proven techniques and strategies to our own efforts to connect with a wider audience and engage the attention of potential customers and clients.  I invite you to give some thought to how each of these techniques might be adapted to boost your visibility and drive your business growth.
Understand That Advertising is Great, But In-Person Persuasion is Better.  For many people, Hollywood has become synonymous with the verb "schmoozing," and parties featuring VIP guests are an integral part of the campaign process.  This also means hosting special screenings, so that as many voters as possible have a chance to see a film – whether this means booking a movie theater in Aspen during the height of the ski season or even taking a film to the Motion Picture Retirement Home, where a number of elderly voting members reside.
In a "David vs. Goliath" Battle, Guerilla Tactics Are Often Necessary.  According to entertainment reporter Chris Lee, it's not unusual for major movie studios to spend as much as $10 million on the various elements and events that comprise their "award lobbying" campaigns.  For the past two decades, producer Harvey Weinstein has been widely recognized as the champion of "the Oscar game," through his wildly successful promotion of films distributed by Miramax and, more recently, The Weinstein Co.  Over the years, Weinstein's films have received more than 300 Oscar nominations, and this year marks the first time since 2008 that one of his films has not been among the Best Picture nominees.
One of the first films Harvey Weinstein promoted during Oscar season was "My Left Foot" starring Daniel Day-Lewis, nominated for Best Picture and other Oscars in 1990.  In the book "Down and Dirty Pictures" by Peter Biskind, Weinstein is quoted as saying, "In those days, the studios had a lock on the Oscars, because none of the indies campaigned aggressively.  The only thing that we did to change the rules was, rather than just sitting it out and getting beat because somebody has more money, more power, more influence, we ran a guerrilla campaign."  A large part of this guerrilla campaign involved hosting countless parties featuring the film's director as the guest of honor.
When Weinstein was promoting "Sling Blade" starring Billy Bob Thornton in the months leading up to the 1996 Oscar awards, Thornton was a relatively unknown actor at that point in his career.  The Miramax team undertook an aggressive (some say "relentless") phone campaign, to make sure that every member eligible to vote had an opportunity to see the film, and they encouraged voting members to consider Thornton as a nominee.  Thornton was indeed nominated in the Best Actor category, generating widespread national interest in the film, although ultimately he didn't win that Oscar.
Share "the Story Behind the Story."  In 2014, Jonathan Sehring, president of IFC Films, aggressively promoted the film "Boyhood" starring Ethan Hawke.  This modest film was competing against big studio pictures including "The Imitation Game" and "Birdman."  One of Hollywood's most respected "awards gurus," Cynthia Swartz of the firm Strategy PR & Consulting, was hired to help the company raise awareness about the film — and she did this by emphasizing the unique way that "Boyhood" was made — a production that spanned a 12-year period of filming, and required a highly unusual level of commitment from the lead actors.  Ultimately, the film did win one of the major Oscars, for Patricia Arquette as Best Supporting Actress that year.  This year, Swartz has been a key player in the campaigns for "The Revenant," "Steve Jobs," "45 Years" and "Room."
Take a Stand on an Important Social Issue. As noted earlier, Harvey Weinstein undertook an aggressive strategic campaign on behalf of the film "My Left Foot" starring Daniel Day-Lewis.  He arranged for Lewis to testify before Congress on the topic of disability rights, an issue that was emphasized in that film.  Best Actor nominee (and eventual winner) Lewis was sincere in his passion for this important cause, of course, but it also generated widespread news headlines and certainly caught the attention of members of the academy just prior to the voting deadline.
Remember that All the World Loves an "Underdog."  Part of Harvey Weinstein's amazing record of success at the Oscars is probably the fact that almost every year, he portrays each of his films that has been nominated as "an underdog."  As noted above, occupying this role is a proven way of attracting votes.  In 2014, when "American Hustle" starring Bradley Cooper and Jennifer Lawrence was seeking votes, the studio undertook a campaign to inform entertainment journalists of the many obstacles that had to be overcome in order for the film to be made.  Similarly, that same year, when Matthew McConaughey was seeking votes for his film "Dallas Buyers Club," he continuously referred to his team as "underdogs."  Also that year, one of the producers of Martin Scorsese's "The Wolf of Wall Street" even unabashedly portrayed that film (despite the director's lengthy career and iconic status) as "an underdog."  This year, many cite "Spotlight" as the "up-and-coming underdog" in the Best Picture category.
Everyone Loves to Support a Winner.  Last but not least, if the Oscar results of past years are any indication, the films that do well at the various ceremonies (the Directors Guild Awards, the Screen Actors Guild Awards, etc.) held in the weeks prior to Hollywood's "biggest night," the smaller films that manage to catch on with those in the industry are able to build on this momentum to sway voting for the various Oscar nominees in the week prior to the awards ceremony.
I hope that you'll give some thought to how these "Hollywood principles of success" can be applied to your message and your public relations campaign.  If you'd like to read more about ideas like these, I invite you to subscribe to my weekly newsletter.  Subscribe to the Tom Martin Media weekly newsletter.
I'd love to her how you're applying these principles to your own "Oscar-worthy" campaign!